Golf Towels
Buy 2 Gloves, Get Any Towel 40% OFF!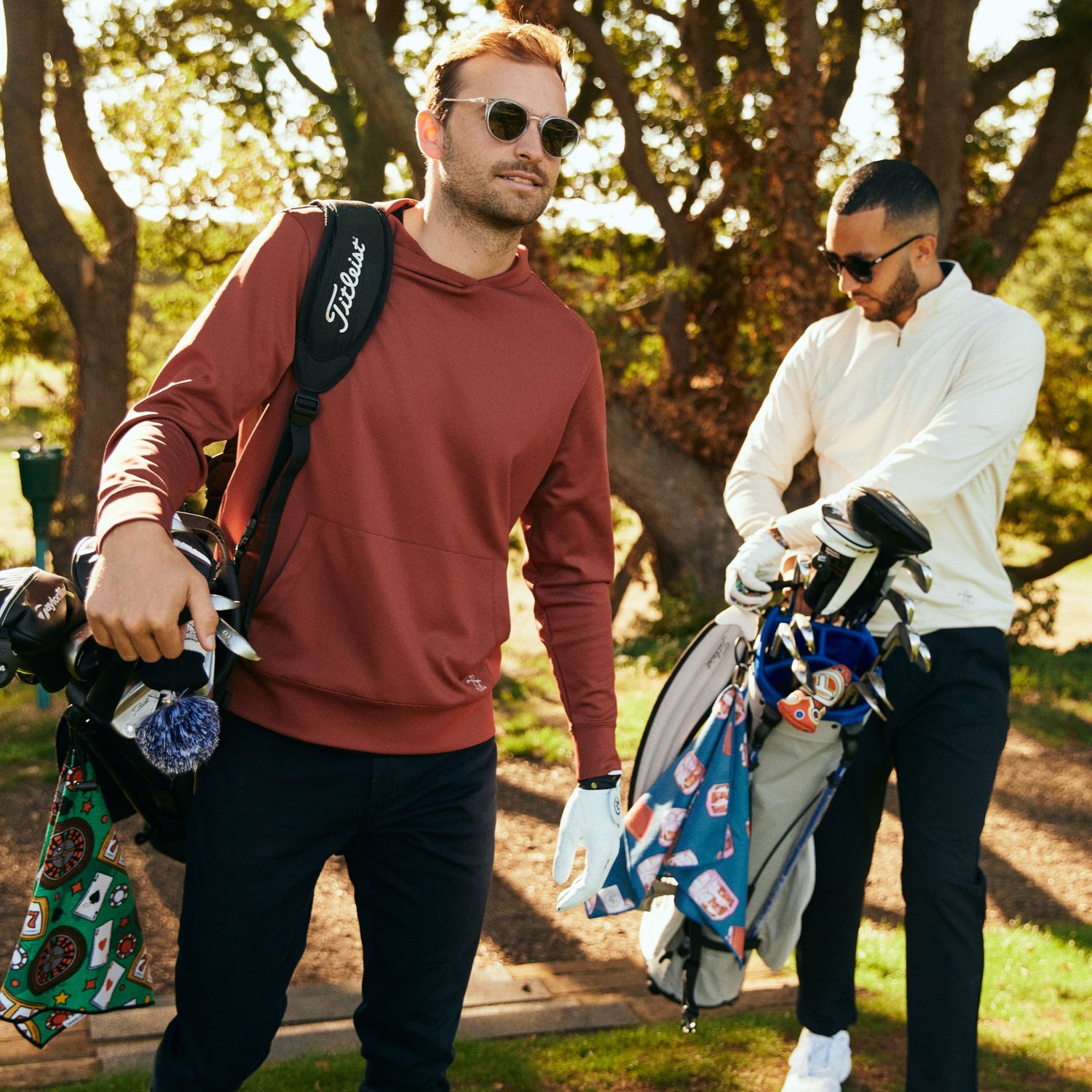 Golf Towels with Character
The basic, plain cotton towel doesn't add the charisma and creativity that your golf bag deserves.
See why our microfiber golf towels add life to your bag.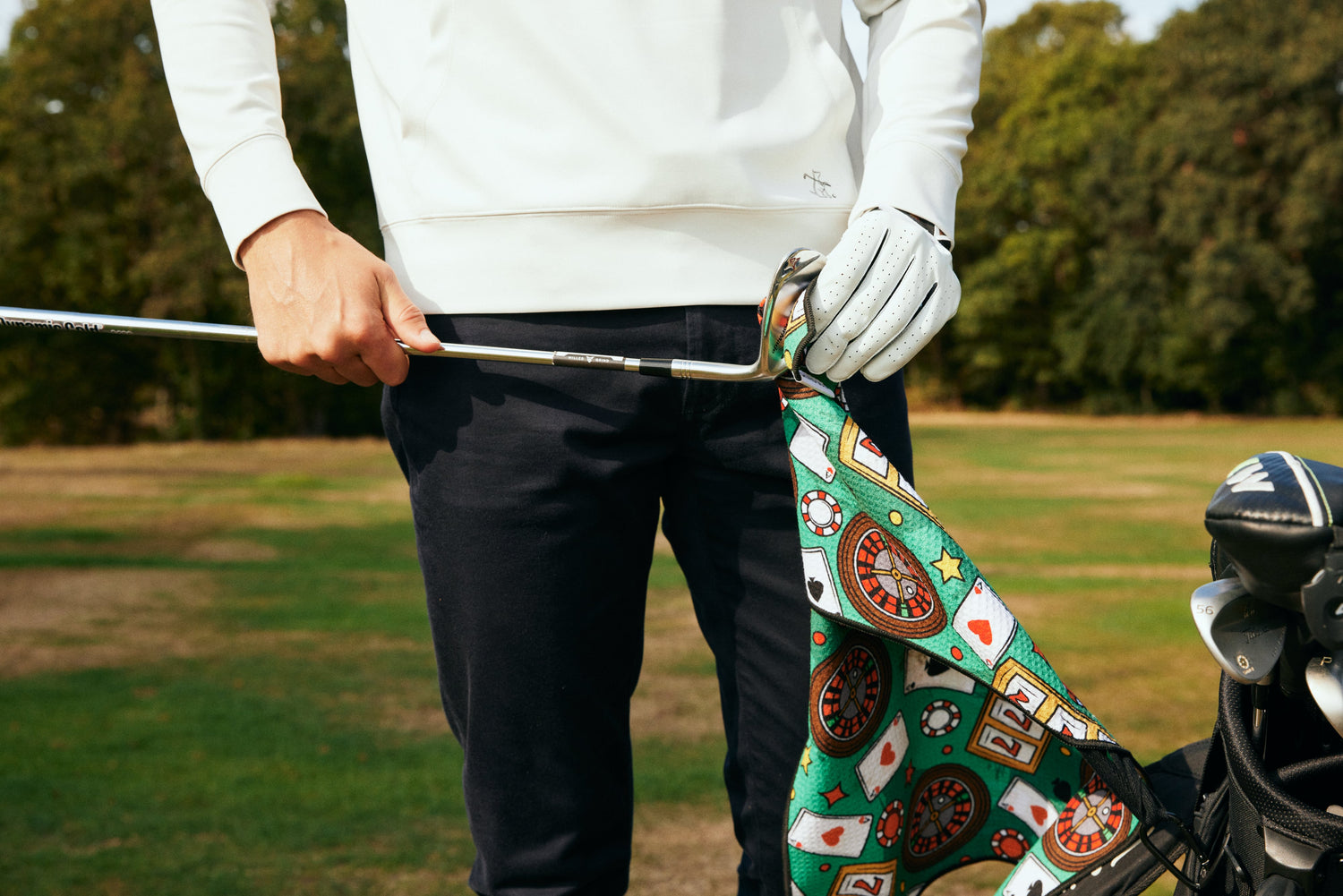 Optimal Sizing
At 15" x 24", they sit perfectly just above the ground, while still giving you enough space to clean your clubs in different areas.
Golf Towel FAQs
How do your golf towels sit on the bag?

Our towels are ideal for a typical stand bag which is what >90% of golfers have. The towel clips on to the edge of the bag and neatly sits just above the ground so as to not pick up any dirt or unwanted moisture.
How do your towels feel?

Our towels have a textured feel to them which allows them to get in between the grooves of the club. Unlike the cotton towel, our microfiber towel has a slightly gritty but soft feel to give it excellent cleaning properties.
How well do they absorb water?

Microfiber material absorb water multiple times better than cotton. Our towels are also much lighter when wet than the standard cotton towel, which weighs you down throughout the round - thank us later!
Can you wash your towels?

Yes, absolutely. Our towels are bleed-free, meaning they do not lose their colour after a wash.

Make sure it's a cold wash however, and dry naturally outside, rather than on a drying cycle.