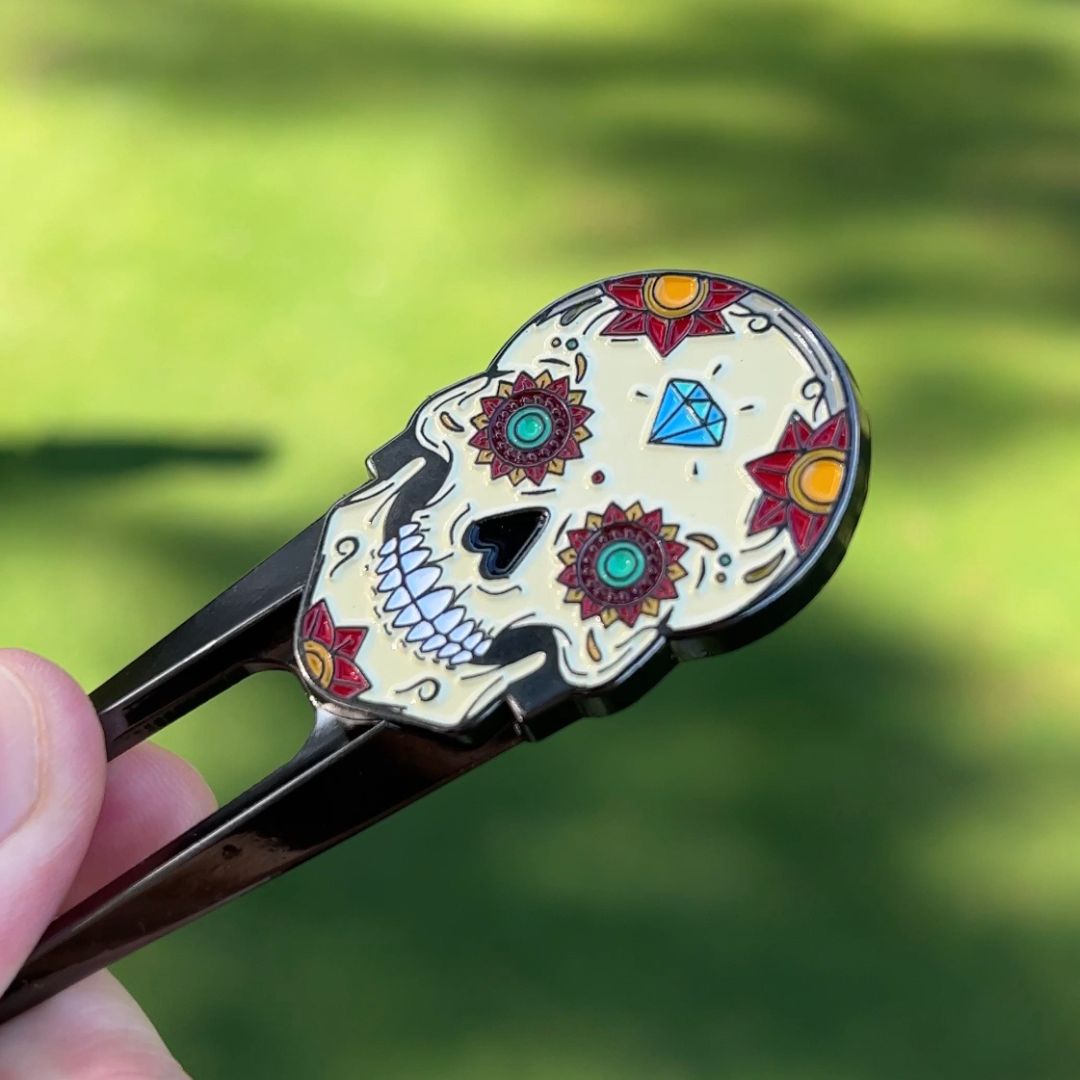 Built Different
- At c.30g, they're that perfect combination of a heavyweight, quality feel while not being obnoxiously big in your pocket.
- Black nickel plated finish for beautifully smooth feel.
- Approx. 8cm in length, 3cm wide and 3.5mm thick.
- Skins Golf logo laser engraved on to the back of each pitch mark repairer.
Pitch Mark Repairer FAQs
How heavy are your repairers?

They're thicker than a £1 coin and weigh about 3x heavier.

You'll notice the heavy-weight feel in your hand, giving it that quality feel that you know and love.
What size are they?

Approx. 8cm in length, 3cm wide and 3.5mm thick.
Are these designs available in store?

We only sell our ball markers on our website, so you've come to the right place to get your hands on 'em.
Will these be restocked when they're sold out?

Most of our pitch mark repairer designs are limited edition and will only be launched once.

We may restock some of your favourites when they run out, but if you see 'em in stock, best to grab them before they run out again!
Why do you need a pitch mark repairer?

We all hate walking on to a green that looks like the moon's surface. You gotta take care of your course.

A rule of thumb we live by is to always repair one more pitch mark than you've left.

Pitch mark repairers restore that little crater you've left after your ball lands on the green, leaving it smooth and allowing the grass to grow back.

Leave it any longer than 24hrs, and you've got some dead grass on your hands and a patchy green to play on.