Featured in the Industry's Best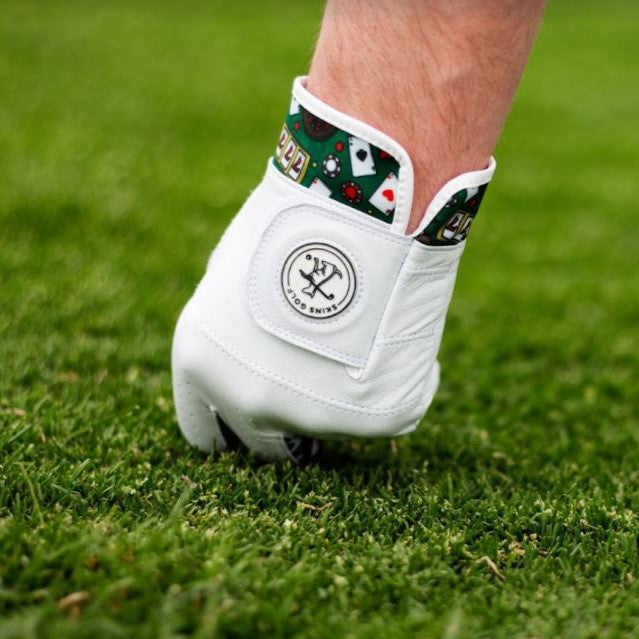 Premium AAA Cabretta Leather
- Incredibly soft and luxurious feel with immense comfort and construction.
- Extremely durable, built to last much longer than peers.
- Epic designs that are true in colour, style and personality.
- Each glove comes with a protective pouch for extra longevity.
- Upgraded Tour Edition Golf Gloves provide maximum performance.
Golf Glove FAQs
What makes your golf gloves different?

The completely unique designs on the wrist and finger gussets sets us apart from our peers.

The material in between the fingers provide extra flexibility and ensure your gloves don't lose their snug fit after multiple wears.
What are your gloves made from?

Our gloves are made using the finest AAA cabretta leather with an incredible feel. Once you slip on your glove, you'll notice the butter-soft feel right away!
How long do your gloves last?

On average, our gloves last between 10-14 rounds and are highly durable in nature. The length of rounds can depend on many factors but with good glove care, you should experience excellent longevity.
What is a glove pouch?

Each glove you order comes with its own special Skins Golf pouch. Unlike most brands who offer unstable packaging, we provide our customers with a pouch to store your glove in after every round or session at the range.

Give your golf glove the care it deserves, smooth it out after each wear, and put it back into its pouch.
What is your warranty policy?

Gloves can only be returned or exchanged within 14 days of purchase. If your glove is damaged soon after purchasing, where the damage is a product defect, we will happily provide a replacement.