Men's Golf Hoodies & Quarter Zips
Europe Flying. 14.5 points to win. 14.5% OFF All Apparel.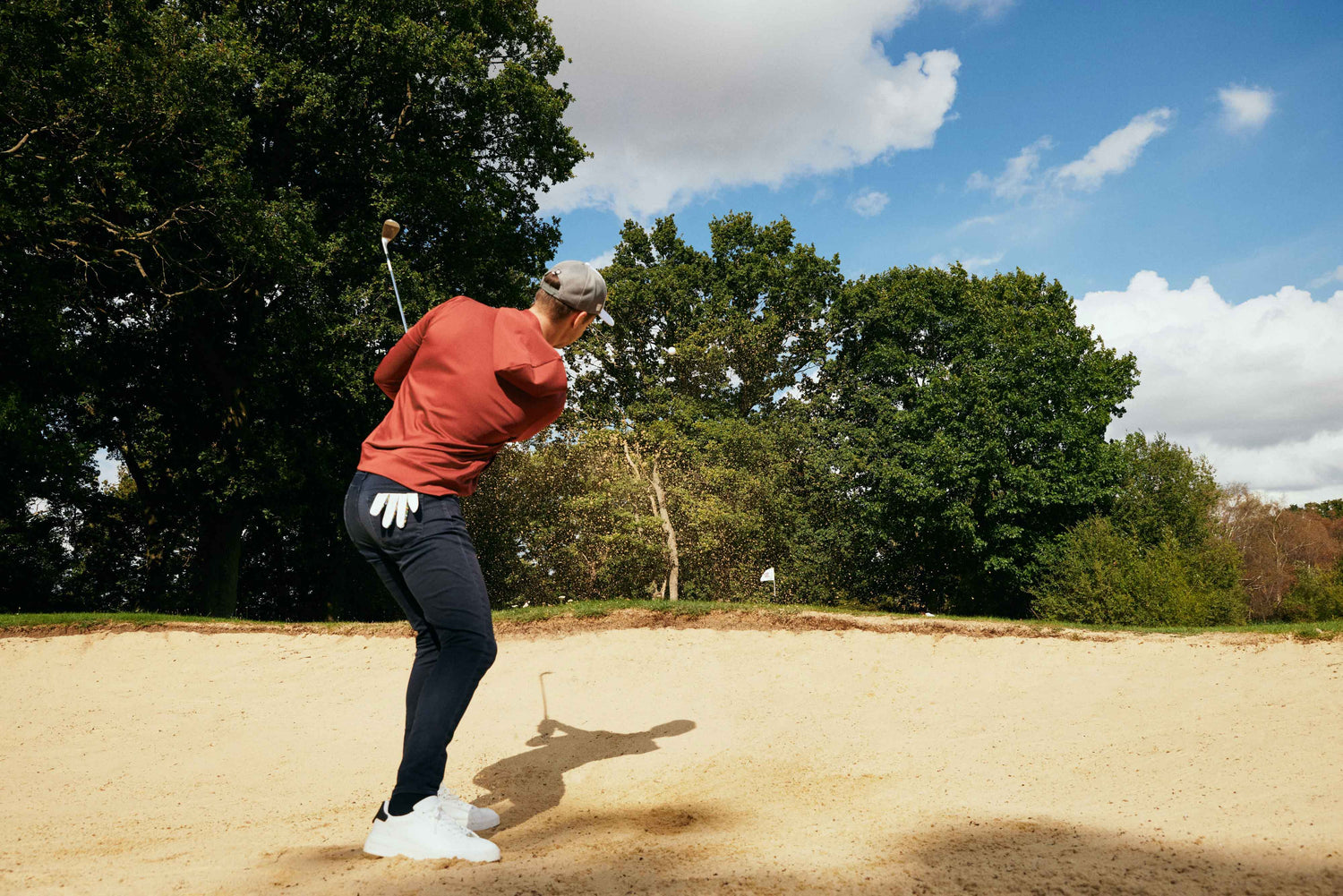 The Ultimate Golf Hoodie
Immensely comfortable and soft with a 4-way stretch material, our hoodies are designed to meet the needs of any occasion.
Check out a few reasons why a golf hoodie belongs in your wardrobe.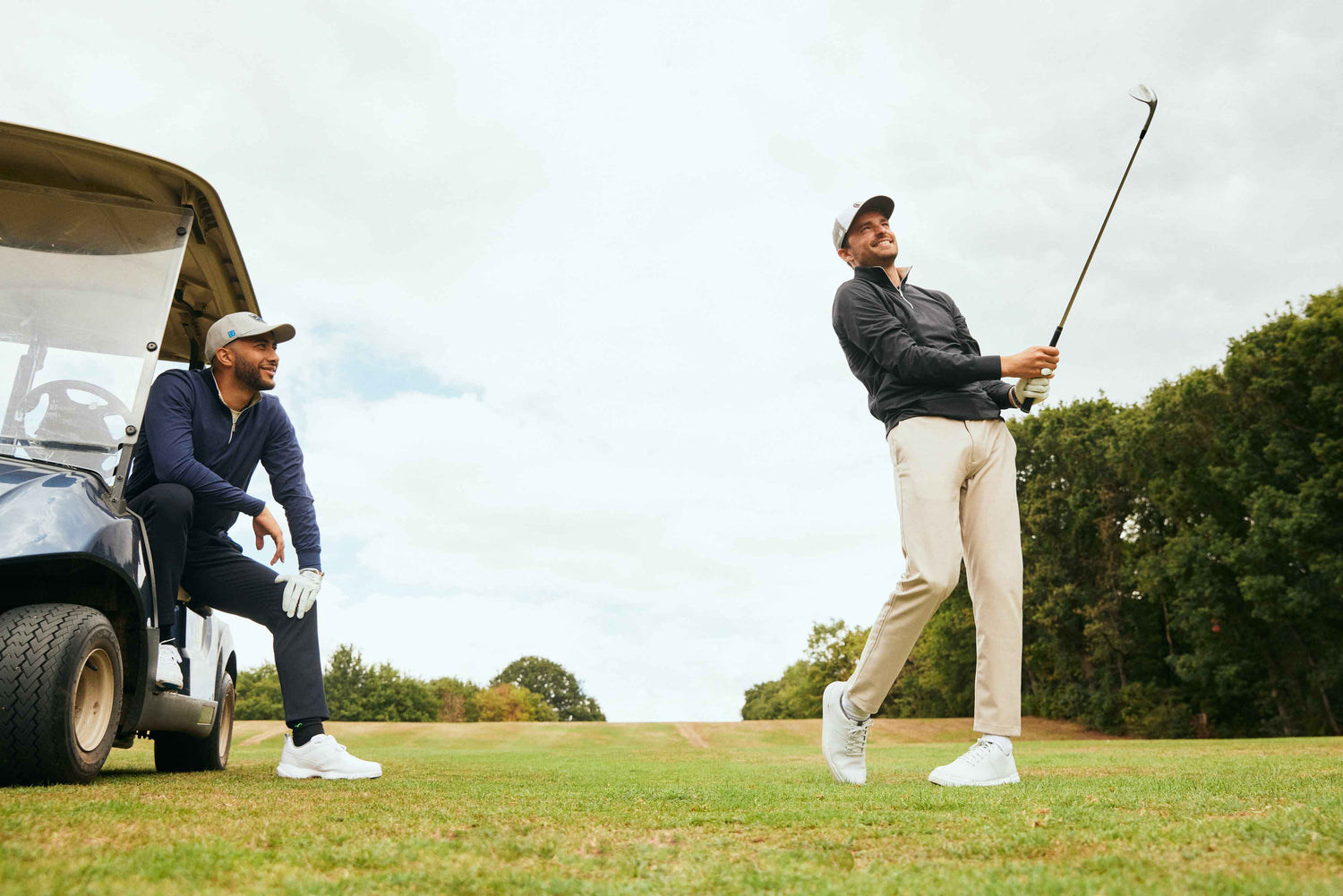 The Essential Quarter Zip
Featuring the most premium material, finished with our proprietary soft brush, this is luxurious feel taken to a new level.
See why the Quarter Zip is the perfect layering piece for golf.
Golf Hoodie & Quarter Zip FAQs
What makes your Hoodies different?

The design and technical intricacies make our golf hoodies stand out.

First - the forearms are neatly trimmed and tailored so as to not feel baggy.

Second - the fit is athletic across all areas but crucially doesn't restrict your golf swing.

Third - stylistically, the left wrist pops with our two-tone line, in addition to our subtle logo application on the kangaroo pouch.
What makes your Quarter Zips unique?

First - the special soft-brush applied to our quarter zip make it the most luxuriously soft-feeling layering piece imaginable.

Second - Our reinforced collar has a level of strength and structure that is unrivalled.

Third - the cuffs on our sleeves are padded to comfortably hug your wrist, which still having enough flex and stretch capabilities to be extremely versatile.
How does your apparel collection fit?

Our hoodies are designed with an athletic fit to meet the demands of the game. The sleeves are tailored but not too tight, while the length is ideal so as to not move up your torso during your swing.

Our quarter zips are extremely flexible, with 4 way stretch material and extra length in the sleeves and torso to allow for added versatility.
How warm is your apparel collection?

In temperatures below 10 degrees celsius, you can still wear our hoodies and quarter zips with an under armour type long sleeve beneath.

Come spring and summer, these will be the ideal morning and late evening piece as the temperature moves into the mid-high teens.
How suitable are your hoodies and quarter zips for off-course wear?

This is where our apparel collection excels. You won't find a more comfortable and stylish piece out there - one that works as effortlessly on the course as well as off it.

Wear this to work, to dinner or to drinks. You'll find yourself turning to these over and over again. Say hello to your go-to layering collection.
Can I return or exchange an item after trying it on?

Absolutely - as long as we see no signs of wear and it conforms to our returns policy, we have a simple and quick exchange policy to get the right size hoodie or quarter zip for you.